For the next couple of weeks I'm logging my blood pressure and food in-take for my doctor. The blood pressure logging is handled by a Withings BPM Connect. I looked at some food tracking apps but they were all far more than I needed. beorg is great for managing tasks and can provide a quick way of logging what food I eat. In this blog post I'm going to show you how I created a beorg template to provide a quick way to log my meals.
The first step is to swipe up on the capture button to show the templates…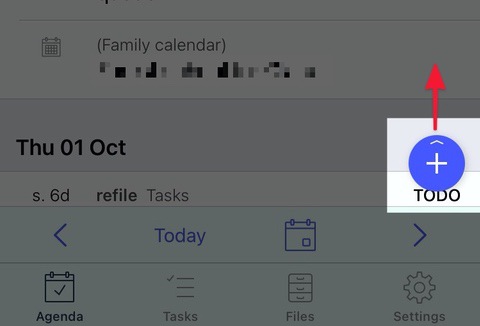 …and tap Manage Templates.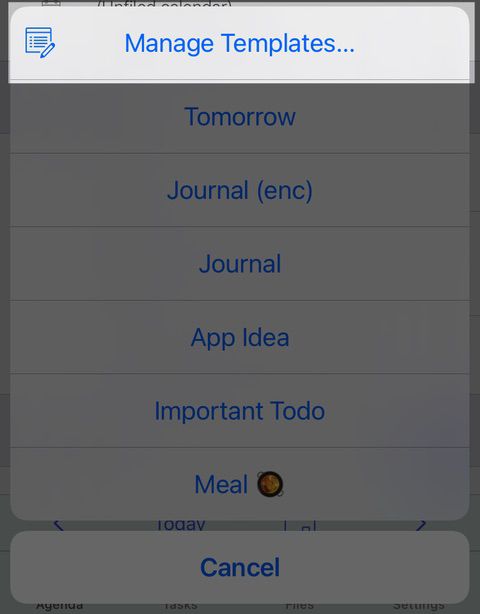 To create a new template tap the + button.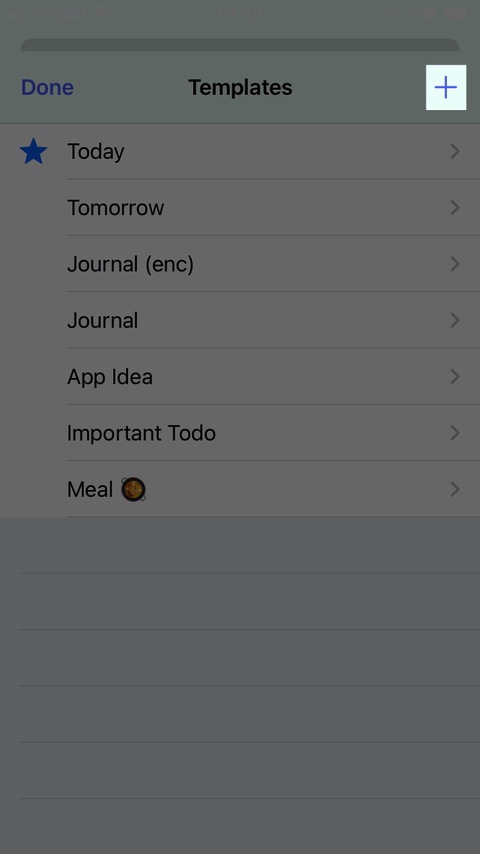 In the template editor set:
The name of the template
The Save To location to a file called food
A tag FoodMeal (for quick filtering on what food has been logged)
(5 and 6) The subtree items to %year%, %monthlong% and %daylong% %day% so that the food entries are nicely organised

Once the template is saved it can be accessed by swiping up on the capture button. I can then type what I've eaten and tap Save. If I forget to log the food immediately its easy to log all my meals/snacks by tapping Save + until everything is added.
If I want to see my entire food log I can go to the Files tab and tap the file food.
If you want to share anything cool you've done with templates in beorg create a post on the beorg forum.
beorg's templates feature makes it easy to log food or anything else you can think of. You can create two templates for free, or an unlimited number if you are a beorg Premium subscriber or have purchased the Templates extension.