A key goal for any task management tool is to reduce mental overhead when deciding what task to do next. I can't imagine being someone who doesn't keep to-do lists, my mind is far too sieve like for such anarchy. Back at University in the late 1990s I had a Palm Pilot and used a to-do list application, what apps were known as back then, that I've long since forgotten the name of. Fast forward to today and task management software is key to keeping my personal and professional lives ticking along.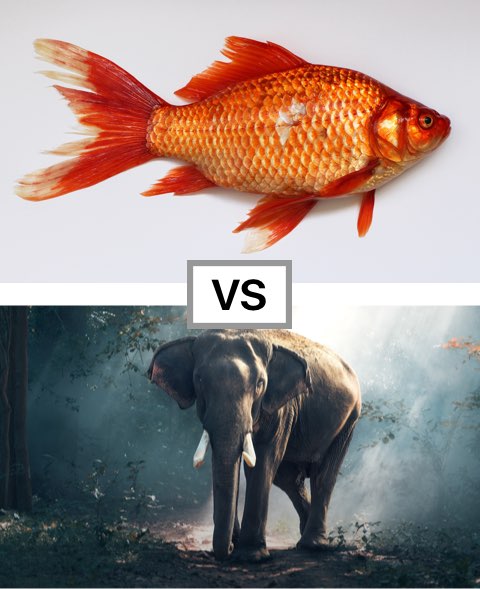 Many of us have hundreds of tasks we could be doing covering home, work, family, friends, hobbies, etc. Apps can help! This article focuses on using beorg but the principles involved can easily be applied if you use something else.
With so many tasks it is important to get a clear view on what I should be doing at any particular moment. beorg presents this information in two important ways.
The agenda - most tasks I add into beorg I schedule, or provide a deadline for.
Saved searches to help me narrow down anything I should be doing which hasn't (yet) been given a scheduled date - or if the number of tasks I've scheduled overwhelms what time I have available.
My saved searches make heavy use of contexts. Contexts are a way of separating out tasks into different areas. One way to approach is to use contexts which correspond to a physical location. Others include the availability of specific tools, such as your phone, or by people. I like to keep things simple and use a small number of contexts. Its easy to get carried away and introduce unnecessary complexity.
Here is the list of contexts I use:
Work (i.e. I'm in my office, or doing some work at home in the evenings)
Home
Shopping (I'm somewhere where I can buy stuff, or possibly just using the Amazon app)
beorg allows you to add tags to items. I have tags for each of these three contexts. By popular convention I prefix them with @. Therefore the tags I use are @work, @home and @shopping.
Here is an example of some tasks I've given the tag @home to:
Sort out shelves in utility room
Clean bathroom tiles with new tile scrubber
Find batteries for R's remote control car
These aren't usually tasks I'll give a date to when I add them. They are just something I'll do when I have the time. If any of these tasks are more important then I may also provide a priority.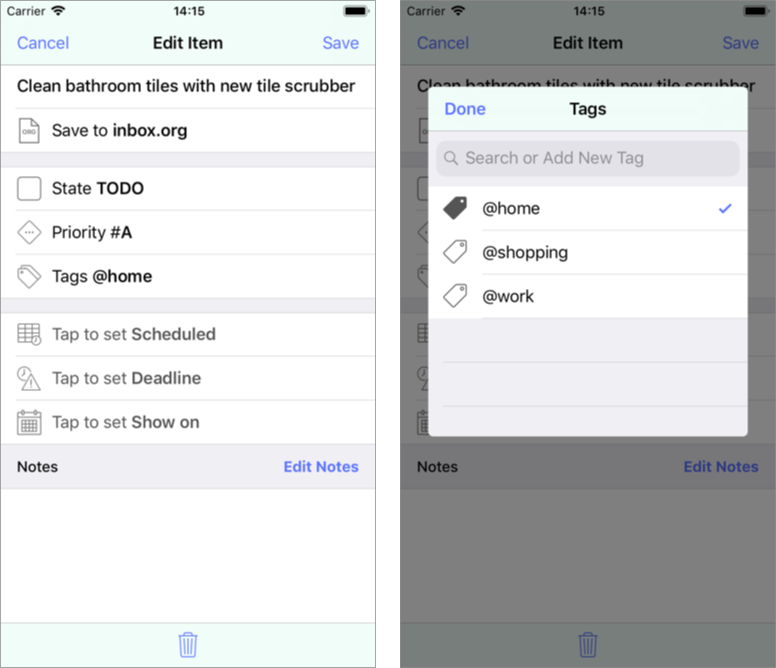 Now that I've added tags to my tasks (and a priority if appropriate) I can search for the ones most relevant to my current situation. Here is a search to show high priority tasks I can do at home:
t @home p a s todo s in-progress
Breaking this search down is easy:
t @home@ - First I specify any tasks matched by this search must have the tag @home
p a - Next I only want tasks with a priority of A (that is the highest priority)
s todo s in-progress - The task must either be in a todo state or already in progress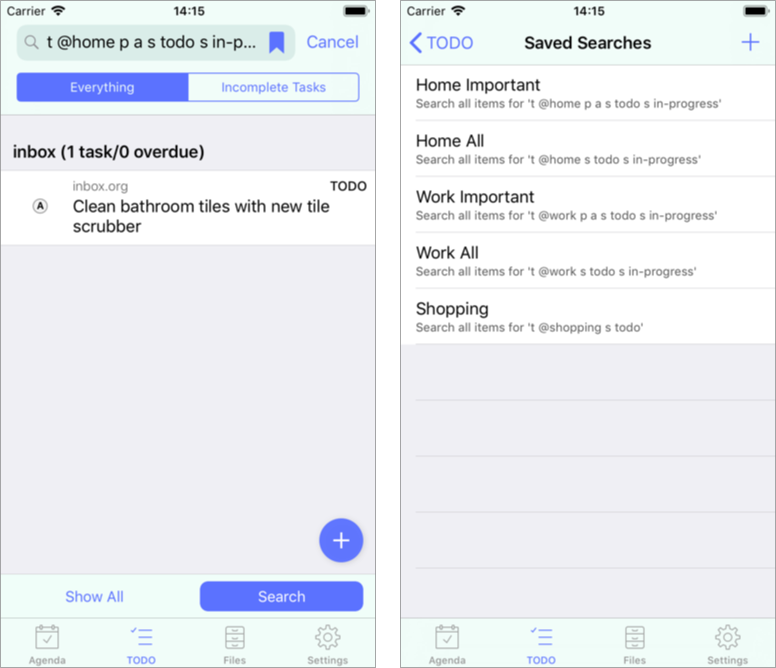 I don't want to have to type this search in every time I want to get this task list. A beorg extension (that is a feature available as an in-app purchase) allows you to save searches. Once this extension is purchased I simply tap the bookmark icon next on the search bar, tap + to add a new search and provide a name. I've called this search "Home Important".
I have a bunch of other saved searches such as:
Home All
Work Important
Work All
Shopping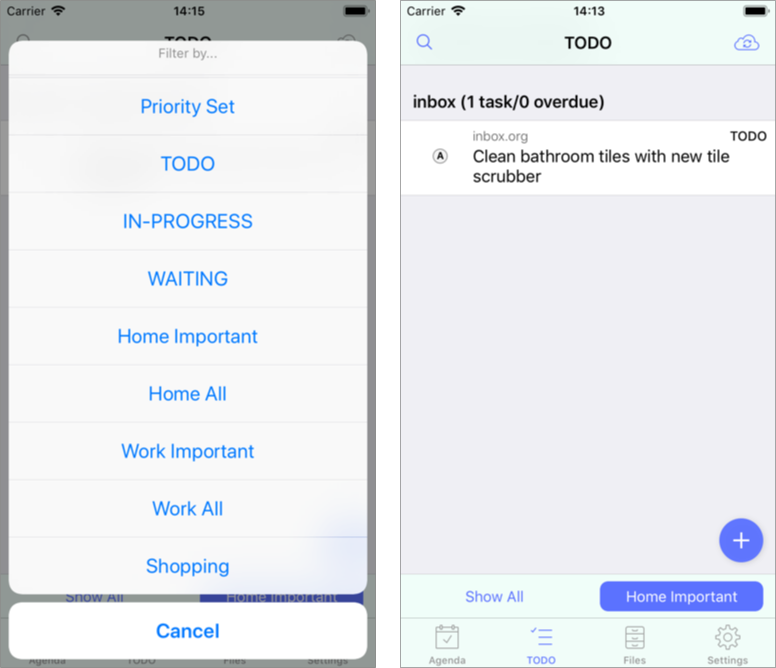 Spend some time thinking about contexts which work for you. Use tags and create saved searches for quick access. Use beorg take some of the load off when it next comes to decide what to tackle next.