beorg 3.23.0 - new app icons
September 27, 2023
beorg 3.23.0 adds the ability to choose a different app icon. With this latest update you'll have a choice of seven new app icons (hello, 🦄).

Get started by selecting the Settings tab, and tapping "Change App Icon"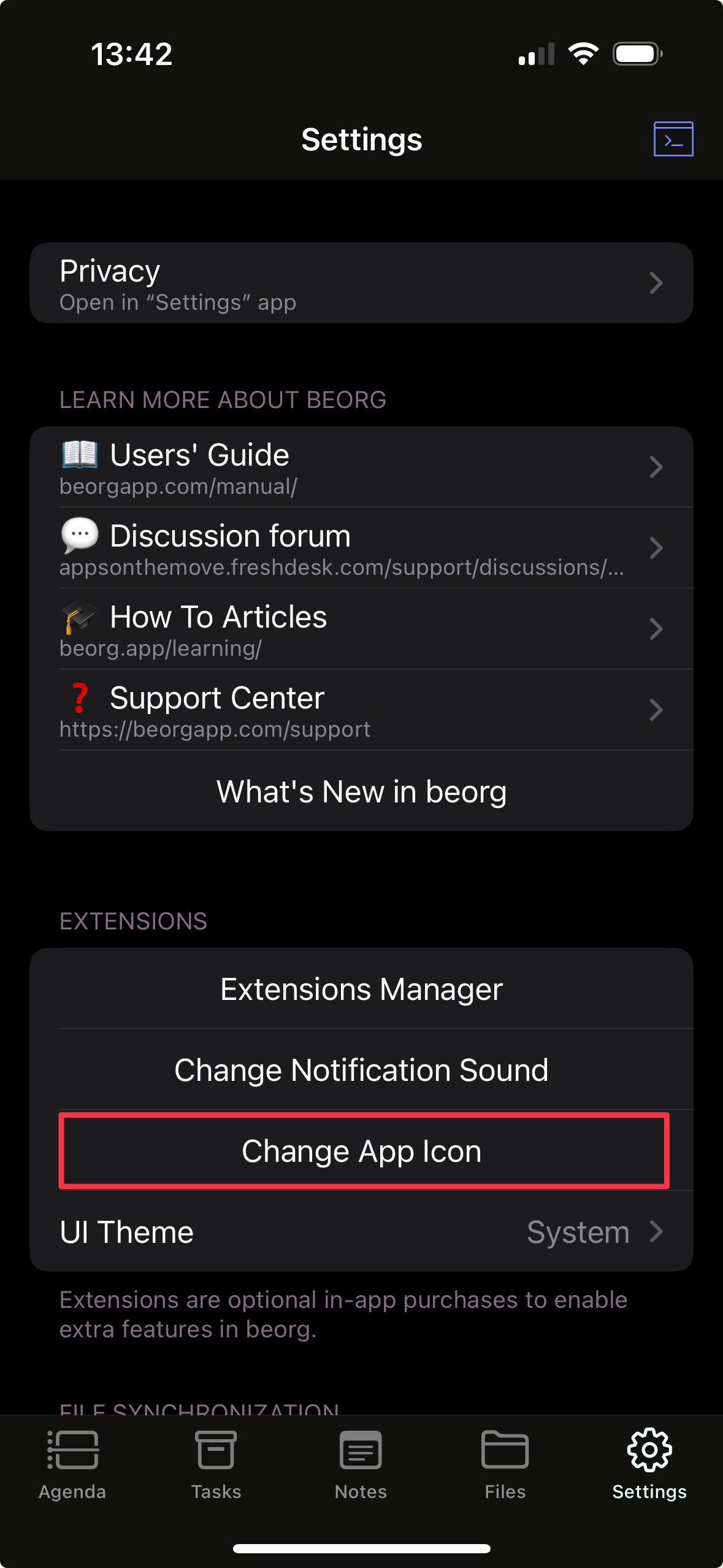 You'll now see the app icons available to you. Simply tap the one you want, and your app icon is changed!
To change the beorg app icon, you'll need to be either a beorg Premium subscriber - or have purchased the "App Icons" extension. If you aren't yet a subscriber or don't have the extension, you can preview the app icons before deciding to subscribe or purchase.
If you find beorg useful, you can support future development by subscribing to beorg Premium, purchasing extensions such as the one described in this post (if you aren't a fan of subscriptions), or using the in-app tips. Thanks to everyone who has left a review on the App Store or ever mentioned beorg on social media or in a blog post!
Download now for iPhone and iPad
© 2023 Apps On The Move Limited.