beorg 3.11.0
September 30, 2021
beorg 3.11 upgrades the beorg widget allowing you to set a custom search and title.
To get started:
Long press a beorg widget on your iPhone/iPad home screen and select Edit "beorg".
Turn on Custom Search
You'll see the Show Calendar Events and Show Reminders options swapped for Title and Search
Specify the title you'd like to see appear on your widget
Provide the search
In order to get beorg to prepare the necessary data for the widget you'll now need to start the beorg app. Once you've done this once then if beorg updates in the background then your widget will also be refreshed. (It is up to iOS/iPadOS how often this happens).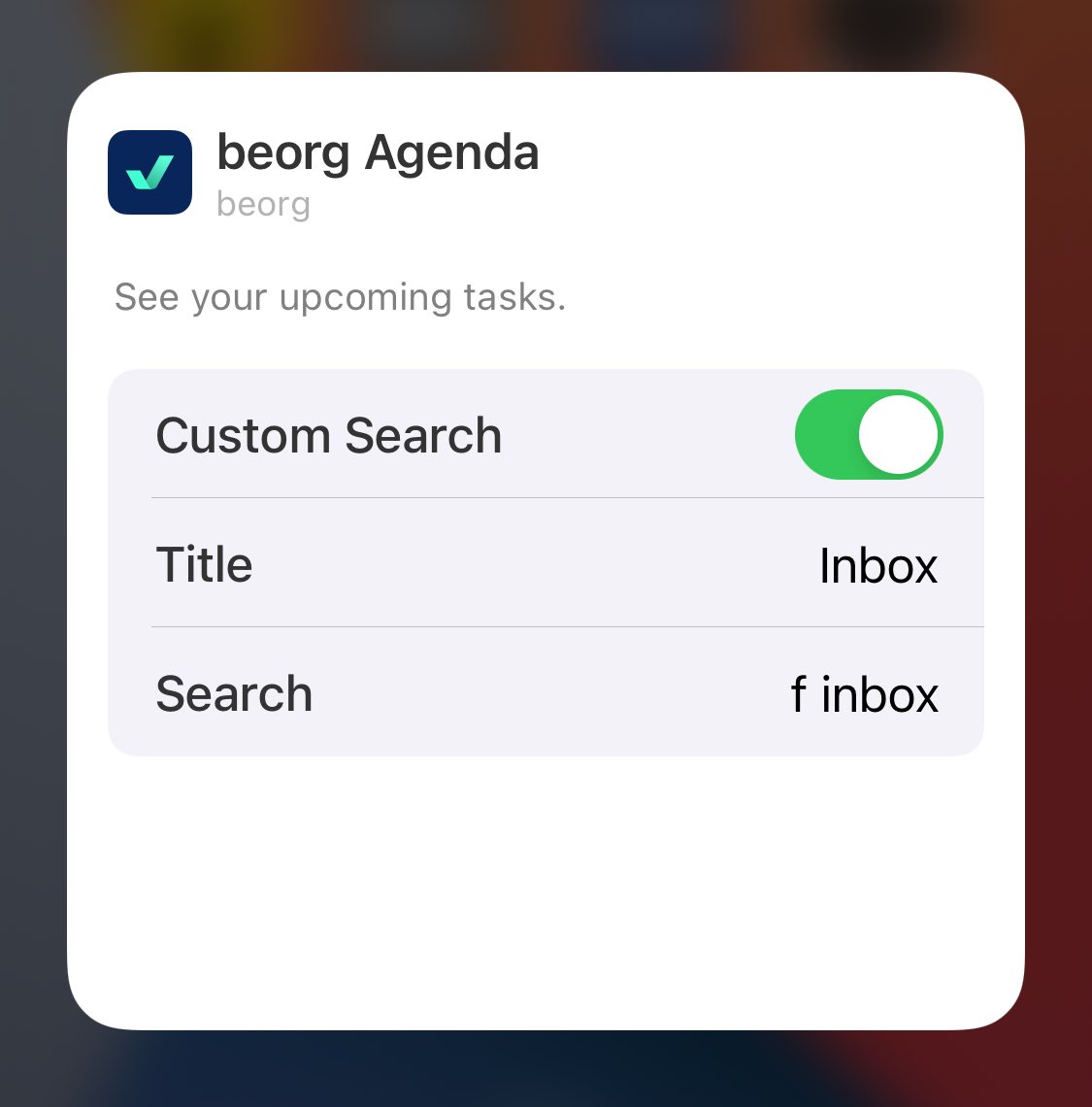 You can now tap a widget with a custom search to be taken straight to the Tasks tab displaying your search. Tapping a widget without a custom search will show the agenda.
This release also contains the following improvements and bug fixes:
When bulk editing items there is now a select all option.
Fix for parsing indented logbook drawers.
If for some reason a sync can't happen make sure that the agenda and notifications still get updated
Fix for folder sync messing things up when there are subdirectories
Fix for manual sync hook not being run
Fix for rare crash when updating tags
If you find beorg useful you can support future development by subscribing to beorg Premium, purchasing individual extensions (if you aren't a fan of subscriptions) or using the in-app tips. Thanks to everyone who has left a review on the App Store or ever mentioned beorg on social media or in a blog post!
Download now for iPhone and iPad
© 2023 Apps On The Move Limited.